Reinvent the tradition of greetings and make your memories sparkle!
CITIGAMI is a new concept of illuminated greeting cards made of kraft paperboard and powered by solar energy.
It blinks for over 10 years, continuously, without the need for batteries or a power source, under artificial light or daylight.
CITIGAMI's LED are powered by Asca's technology: an ultra-thin and flexible organic solar film (OPV), developed and manufactured in France by the Armor Group, in Nantes.
It's a new clean technology that revolutionizes the world of solar energy. Made without rare earth elements or toxic substances.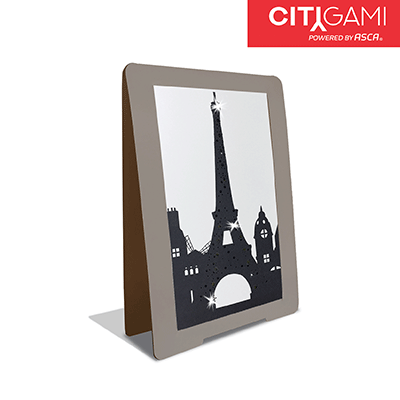 CITI

GAMI

MODELS


to customize... or not